Roof Pressure Washing
Roof pressure washing is an effective way to improve the appearance and longevity of your roof. It removes built-up dirt and grime from the roof, preventing it from wearing down or corroding. Properly cleaned roofs can last many years, while ones that are not pressure-washed often need to be replaced sooner.
The first step in roof washing is to identify the area that you want to clean. Choose a narrow section that you can easily reach. Once you've identified a section, fill it with detergent and spray it clean. After each section is clean, inspect it carefully for any damages or missing shingles. Then, turn the machine up slowly. Make sure the pressure does not exceed 1500 PSI.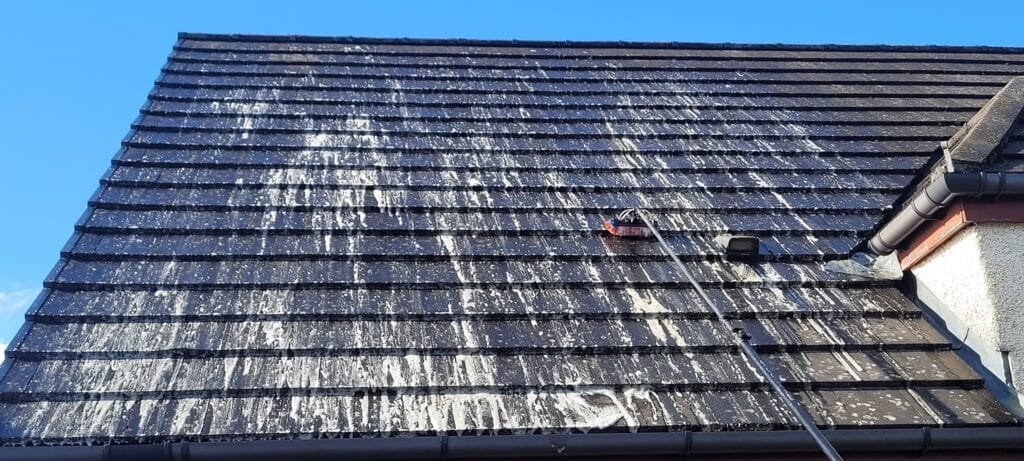 Pressure washing can damage sealants and the underlying fabric of roofing materials. It can also strip away the granules from shingles and cause cracks. It can also disperse moss and fungus, which can lead to leaks. In addition, pressure washing can cause irreparable damage to the roofing materials.
There are several chemicals you can use to clean the roof. Some of them are acid-based, which kill moss and mildew and remove stains. A chemical such as zinc sulphate, which is a powder, can be applied to the roof dry or diluted with water. If you're not sure what chemical to use, consult a professional who specializes in roof cleaning.
Regular roof washing is essential for maintaining the appearance and durability of the roof. If you notice any mold or moss growth, contact a professional roof cleaner to have the problem fixed. If the problem is severe, you may have to replace the roof. The best time to have the roof washed is during the spring, when the sun dries out water.
Another method of cleaning the roof is soft washing. Soft washing is gentler than pressure washing and uses biodegradable detergents. It is also safer for your roof. When you choose this method, be sure to wet the tiles in order to rinse off the detergent more easily. You should start at the bottom of the roof.
When pressure washing a roof, it is important to remember that high-pressure water can damage the material of the roof, including its seals and materials. High-pressure hoses can also damage underlayment and tear adhesives. If used improperly, roof pressure washing can cause significant damage to your roof.
Soft washing is a more gentle, inexpensive method than pressure washing, but it is a labor-intensive process. Professional soft-washing services use low-pressure hoses and scrub brushes to remove debris. You can expect to pay between some cents per square foot for a soft-washed roof.
Blue Gander Window Cleaning
6065 W Corporal Ln Boise, ID 83704
Phone: (208) 724-1830
Email: info@callbluegander.com
https://callbluegander.com/