Soft Wash House Cleaning: The Basics
House cleaning is a never-ending task, but it's necessary to keep our living spaces clean and healthy. There are many different ways to clean your house, but one of the most effective and gentle methods is soft washing. Soft washing is a method of cleaning using low pressure and biodegradable cleaners. It's perfect for delicate surfaces like siding, stucco, and brick, and it won't damage your plants or landscaping. In this article, we'll go over the basics of soft wash house cleaning and how to get started.
What is Soft Washing?
Soft washing is a gentle and thorough cleaning method that can be used on a variety of surfaces both inside and outside the home. It uses low-pressure water and specially formulated cleaners to loosen and remove dirt, grime, mold, mildew, and other build-up without damaging the surface. 
It can be done by a professional house cleaning service or you can rent or purchase a soft washing system to do it yourself. Either way, it's important to follow the manufacturer's instructions and take care to avoid any damage to your home. 
Why Use Soft Washing?
Soft washing is a safe and effective way to clean all kinds of surfaces, both inside and outside the home. It's perfect for cleaning siding, stucco, brick, and other delicate surfaces that can be damaged by high-pressure washing. It is also safe for plants and landscaping, so you don't have to worry about damaging your yard. 
In addition to being gentle, soft washing is also very thorough. The low-pressure water and specially formulated cleaners work together to loosen and remove dirt, grime, mold, mildew, and other build-up. This leaves your surfaces clean and looking like new.
Getting Started with Soft Washing 
If you're interested in soft washing your house, the first step is to gather the supplies you'll need. You'll need a low-pressure washer, a soft washing detergent, and some additional supplies like hoses, ladders, and tarps. Once you have your supplies, you're ready to start cleaning. 
Start by thoroughly inspecting your home and making a plan of attack. You'll want to focus on one area at a time and work your way around the house. Begin by setting up your equipment and getting everything ready. Once everything is in place, you can start washing.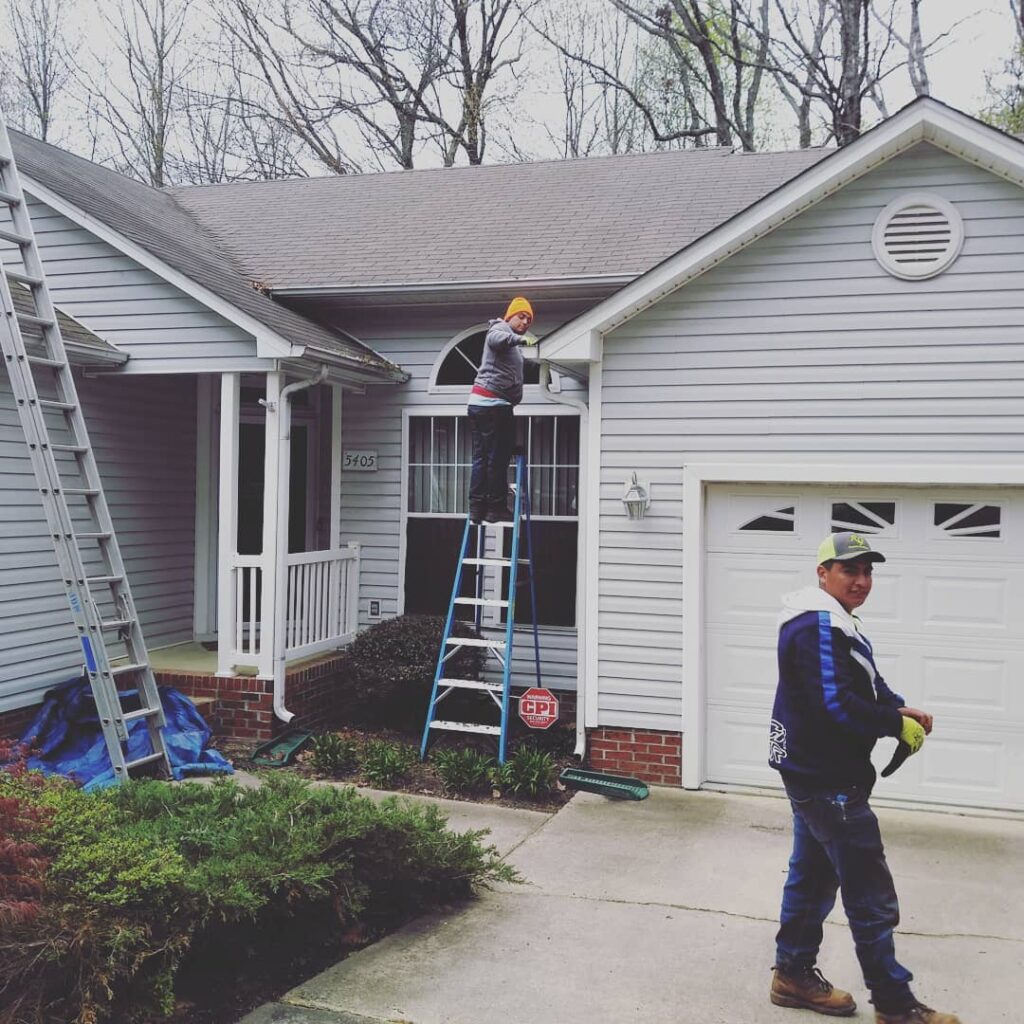 Then, wet down the area you'll be cleaning. Then, apply the detergent to the surface and let it sit for a few minutes. After the detergent has had a chance to work, begin rinsing the area with low-pressure water. Continue rinsing until all the detergent is gone and the area is clean. 
Once you've finished cleaning, be sure to rinse off any detergent residue and let the area dry completely. You may need to apply a second coat of detergent to very dirty areas. Once the area is clean and dry, you can move on to the next area.
Soft washing your house is a great way to keep it clean and looking its best. With a little time and effort, you can have your whole house looking like new again.